ATV Movers - Nationwide Service - 800-462-0038
Door-to-door transport company. Your ATV or UTV does NOT need to be crated.
Fluids do Not need to be drained.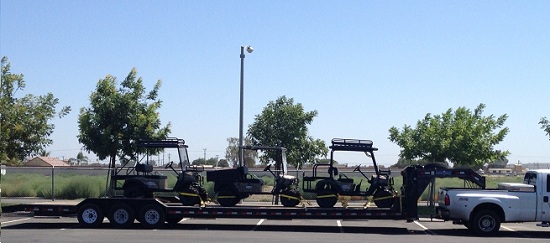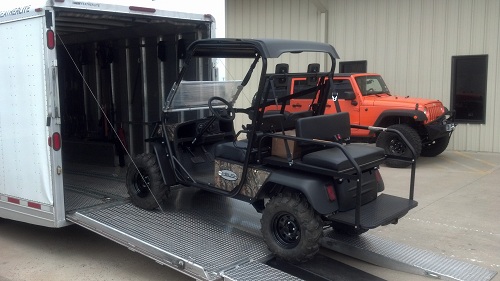 800-462-0038
List of states we ship to or from:
Look for your state by abbreviation:
Ship ship my types of UTV's and ATV's.
We even do one of a kind items such as the mini dominator. We shipped this unit to the for filming with the guys from the show Storm Chasers. This ATV has a covering over it to make it look like a replica of the real dominator for chasing tornados. Our driver Jimmy ships the real dominator around the country as seen on the trailer below as well.